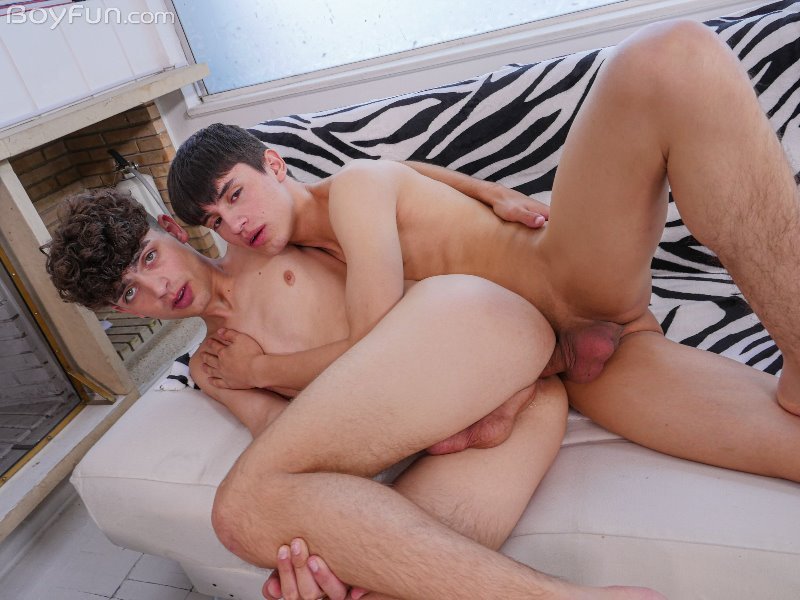 As you can see from the title, sexy young Justin Host loves to rim, and Zayne bright is getting the best of that experience in this new BoyFun session.
The two boys are soon making out on the couch, their shirts slipping off and their hands magnetically drawn to those swelling bulges in their pants. We can understand why, we'd all eagerly be on either of those dicks in no time.
Lucky young Justin is the first to get his delicious dong slurped by his pal, and you can bet Zayne is loving working it over in his warm and wet mouth.
One good suck deserves another and with Zayne's hot ass revealed and his long boner wet and rigid Justin gets to work, bobbing up and down on the juicy tool before turning his attention to that hairless pucker.
The rimming the boy delivers is no doubt a pivotal moment of this session between these two boys, he really works that hole with his tongue and makes sure to prep his bareback buddy appropriately before his cock sinks in.
Watch as Justin pumps that pucker with his eager meat from behind before moving to give his pal a ride on his inches, a little reach around wanking to keep his buddy going.
A final hot spooning takes both boys to the limits of their afternoon romp, with Zayne spurting his milky mess and enjoying a gooey warm facial as a reward.