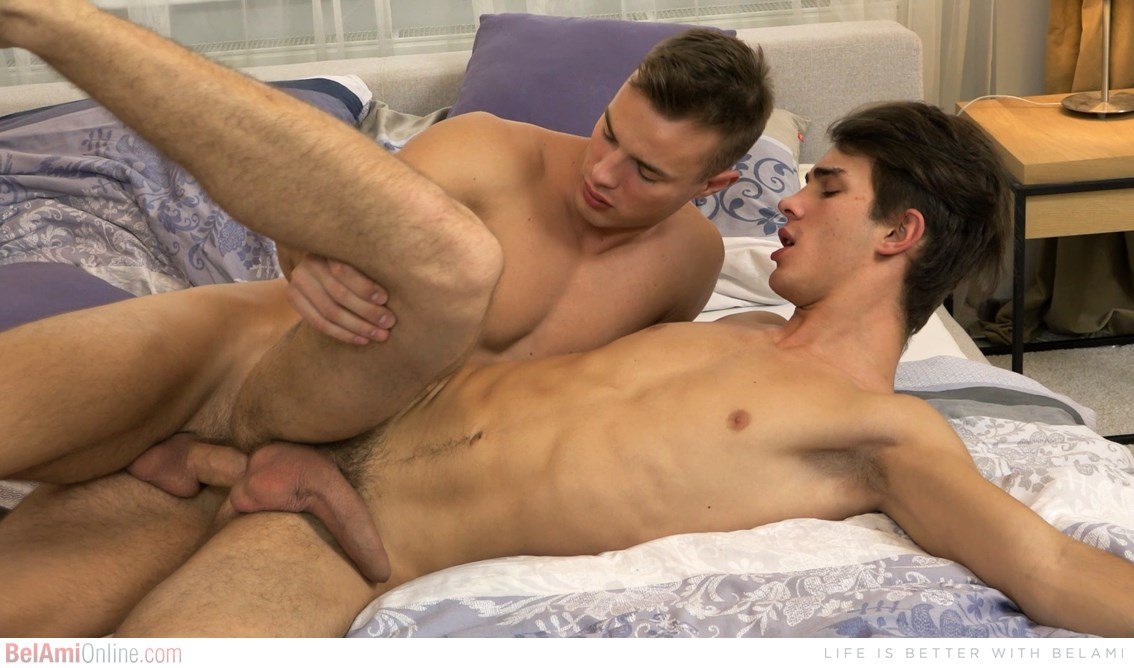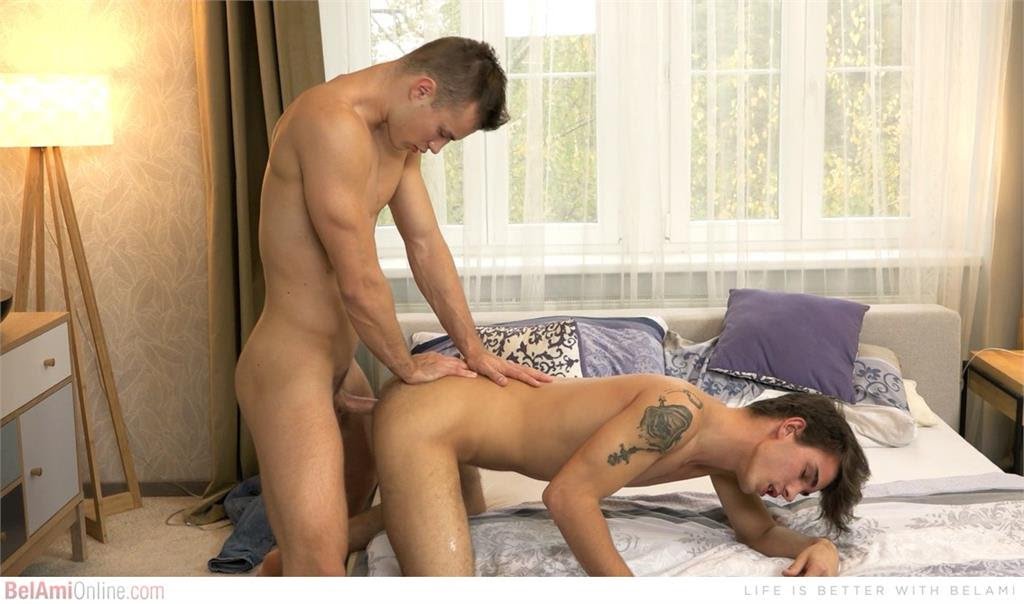 Today we have Alan's graduation scene to bring to you, and the lucky guy was allocated Hoyt Kogan for this special occasion and it seems as if it was the perfect choice! Making love to someone like Hoyt can be a little intimidating, but Alan relishes the challenge of pleasing his teacher, all it takes is a couple of kisses from Hoyt and he is already rock-hard.
Alan had never been with another guy before he started his training with Jerome, but you wouldn't be able to tell that from this encounter as he takes everything Hoyt has to offer and then seems to want more. By the time Hoyt lays him on his back for some deep fucking, Alan is moaning uncontrollably and begging for more.
Although there is only 5 years age difference here, Hoyt is very much the more experienced 'Daddy' of the pair, maybe just because of his natural tendency to want to gently dominate, but the pairing really works and luckily we have the dream team of Marty and Jerome behind the camera to ensure that this one ends up a classic 'newcomer' scene.