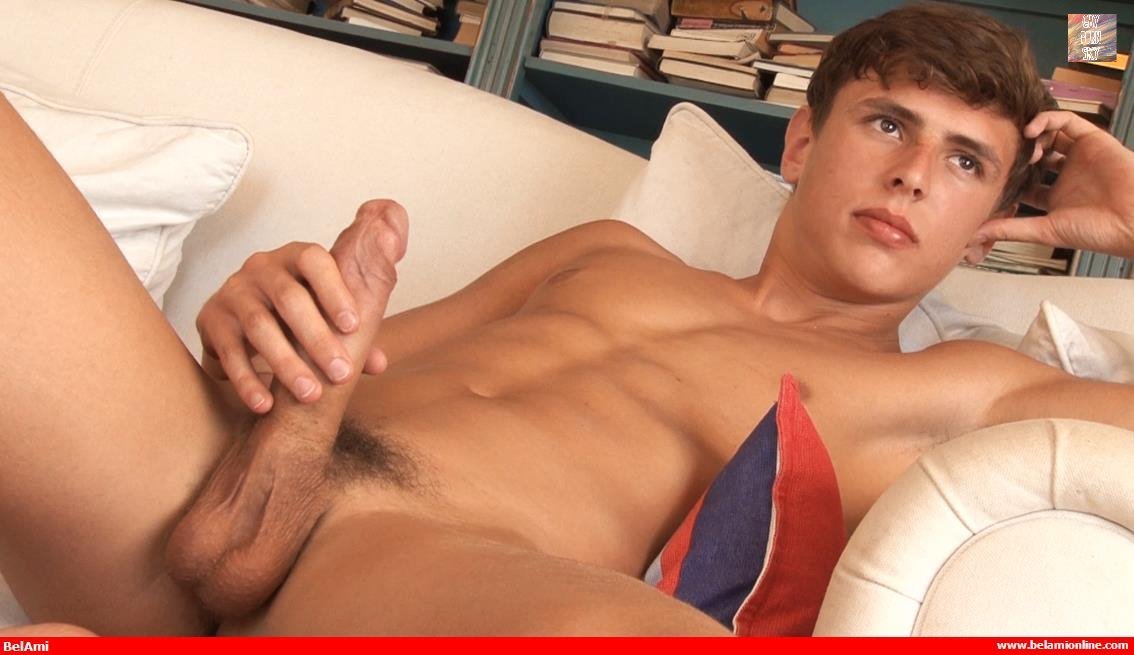 There was always a small group of boys who gradually figured out their sexual orientation once they started filming with us. In this group of new guys that we are presenting today there are 3 of them, Justin, Nino and Raphael (and we suspect that Jean-Luc is less clear about his preferences today than he used to be as well).
Also in Justin's case you will see him in his earlier stages with his Bieber haircut and now a little riper and more athletic (although in Justin's case, the word athletic always has to be taken with a grain of salt).
He is one of the boys who came with the express intention of only being a top, but found out that he could also be an extraordinary bottom.