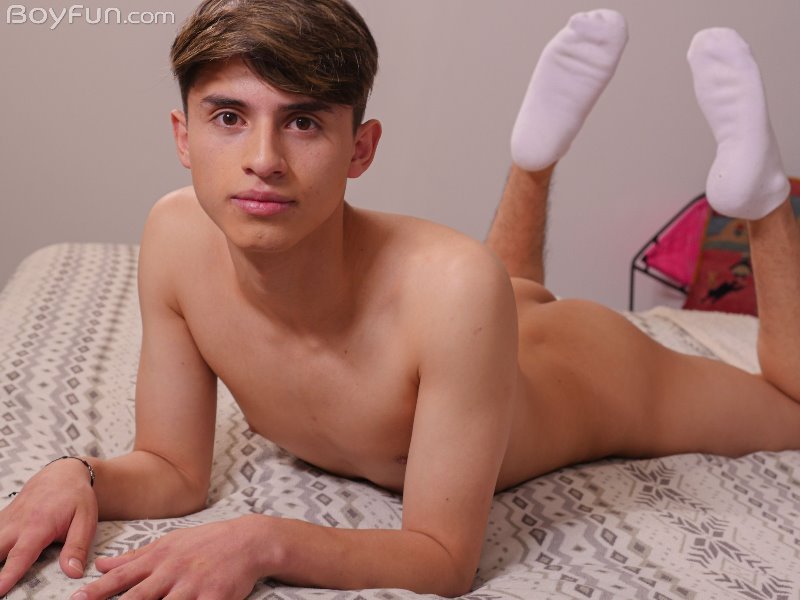 If you love fit young guys with tight bodies and hard uncut cocks, you're gonna want to see the introduction of new BoyFun star Justin Host.
This smooth and sexy 20 year old is a natural performer, a natural exhibitionist, and within moments of the cameras rolling he's exploring his body and removing his clothes.
His cock is swelling up in his colorful briefs while he massages the mound and teases us, but we don't have to wait long before his pink uncut dick is freed from that pouch and we get to enjoy his plump balls and his quickly hardening erection.
Not only that, the boy has a super snug little pucker that he can't seem to wait to show off and play with, bending over to display his smooth ass and diving his fingers between the mounds while his balls and cock are played with below.
The fit young star lays back and pleasures his pole, tugging his nuts and rubbing his curved dick in his experienced fist until a thick stream of hot white cum is pouring from his bulging tip to slide down over his fingers.
The final cum eating moments will have every viewer wanting a taste, too.