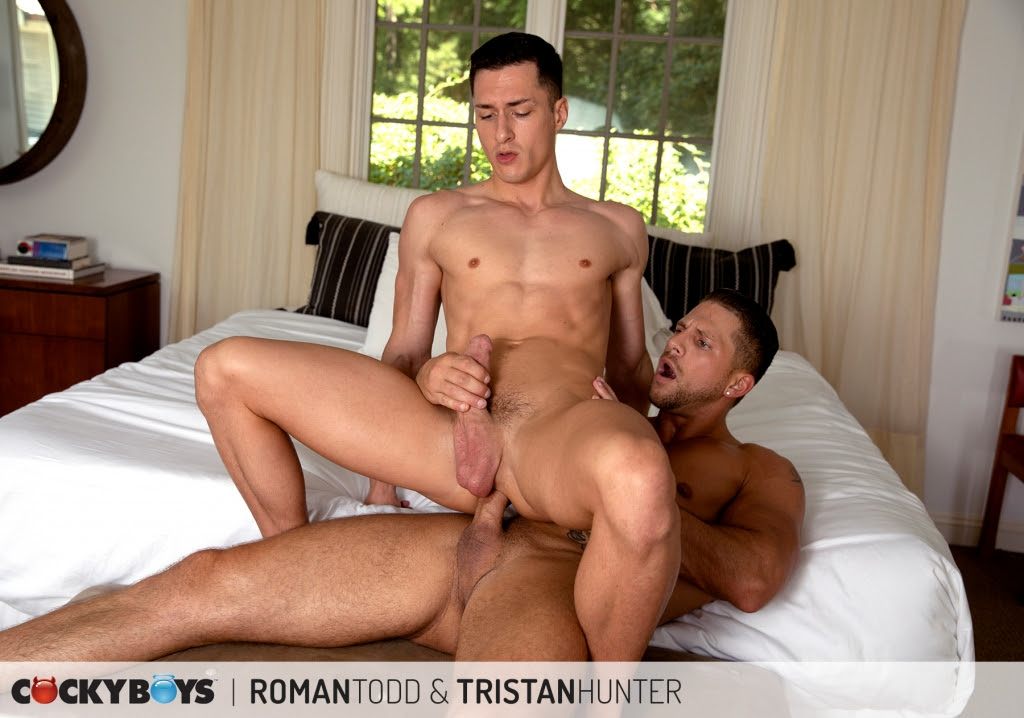 Roman Todd & Tristan Hunter are so hot for each other that they want do is skip over the intro and just fuck—for their first one-on-one with each other! Even their making out is brief as Tristan goes down on Roman's already hard cock and soon surprises the verbal top with his deep-throating talents. Tristan's enthusiastic cock devotion is non-stop as Roman reaches over to finger fuck him and eat his hole in a 69.
As they switch positions Roman face-fucks Tristan every which way until he gets him on all fours to work over his hole again with his mouth and fingers. But soon, Roman goes all in, pounding Tristan from behind and top of him, dominating his hole —and Tristan can't get enough.
When he gives Roman a slight break, Tristan rides his cock wild enthusiasm and bounces on Roman's cock in both directions. As he does, Roman draws up a second surge of energy thrusting up into him. Roman takes control again, lying Tristan on his back to suck his big dick while finger-fucking him, then plowing him from the side.
Roman doesn't quit until he makes Tristan shoot his huge load and pull out to shoot his over Tristan's hole. As Roman lies back Tristan fingers some of that load into his happily wrecked hole. Roman says to him "Fuck, that was so good." but really his sweat coated muscles and both their satisfied smiles says it all.