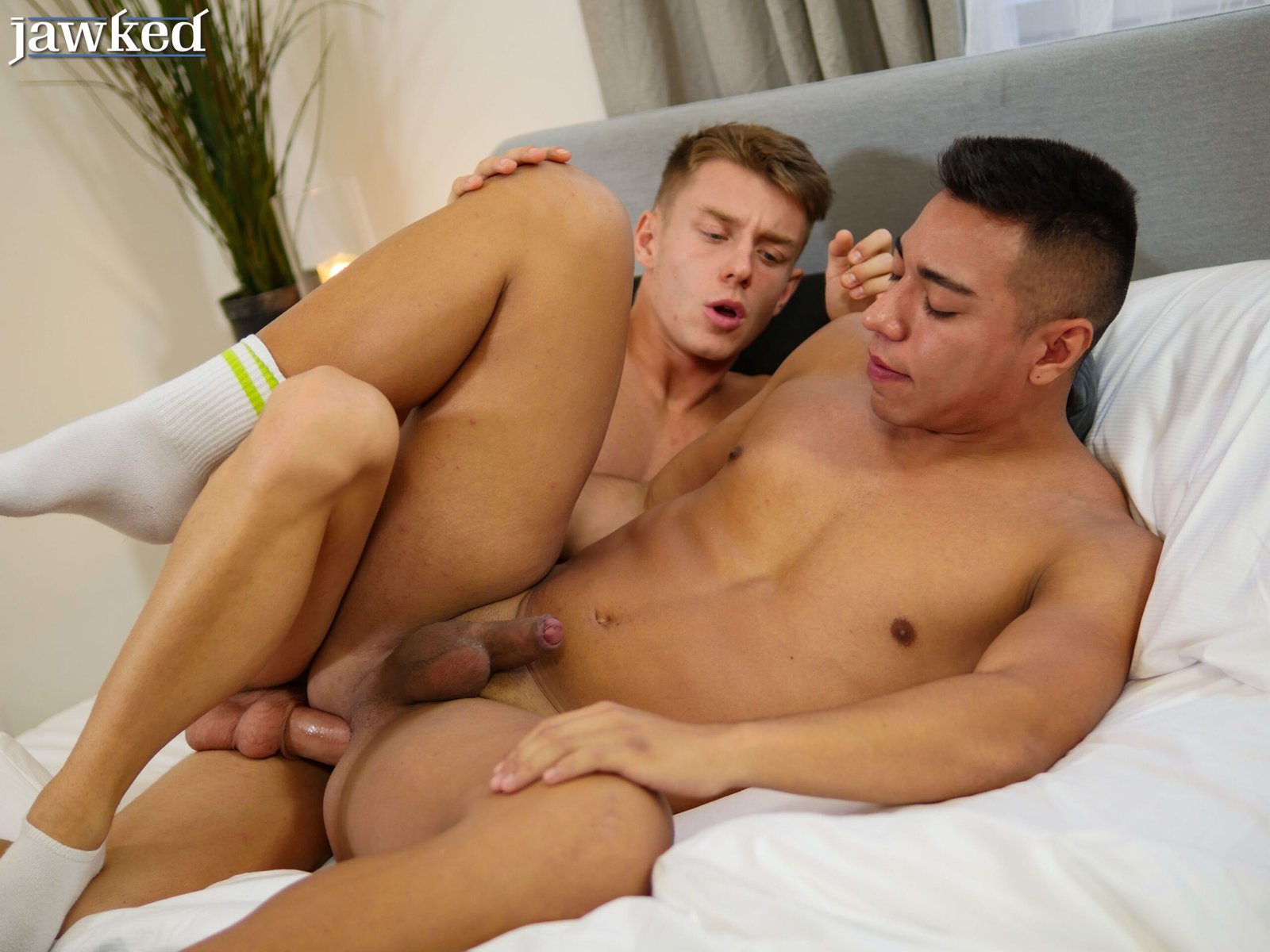 Muscle boy Axel Brown could theoretically kick young Mark Troy's ass when the boy catches him looking at gay porn on his laptop, but that wouldn't serve either of their interests in this Jawked video.
It turns out, to absolutely no one's surprise, that god looking Mark is more interested in getting his buddy's mouth on his own cock now that he knows his friend is into it. He tries to act like he's shocked or something, but his pink meat is already solid the second he gets it out for Axel to suck on.
The jock boy does a good job, licking that meat and slurping the shaft, playing with his balls and gobbling his inches deep.
If Mark was going to try to persist with his rouse of surprise he soon fails when he gets his own mouth around Axel's cock. Maybe he planned to just let his gay buddy service him but when the offer of a cock to suck is right there he can't seem to resist the opportunity.
That's not the only thing he can't resist.
With Axel's tight muscle ass more than capable of handling his big cock and loaded balls he pumps his raw meat between those muscled cheeks and spoons his buddy before taking him from behind and banging him on his back.
Mark's balls slap and swing with the pumps of his hips while he gives his friend the fucking he clearly needed, making Axel spew a heavy mess of semen all over his tanned abs and chest, slinging that spooge all over himself.
He's not the only one with a lot of cock cream to deliver. When mark pulls out and moves up to his friend's handsome face he douses him with a fountain of spunk and gives the muscle boy some extra protein.