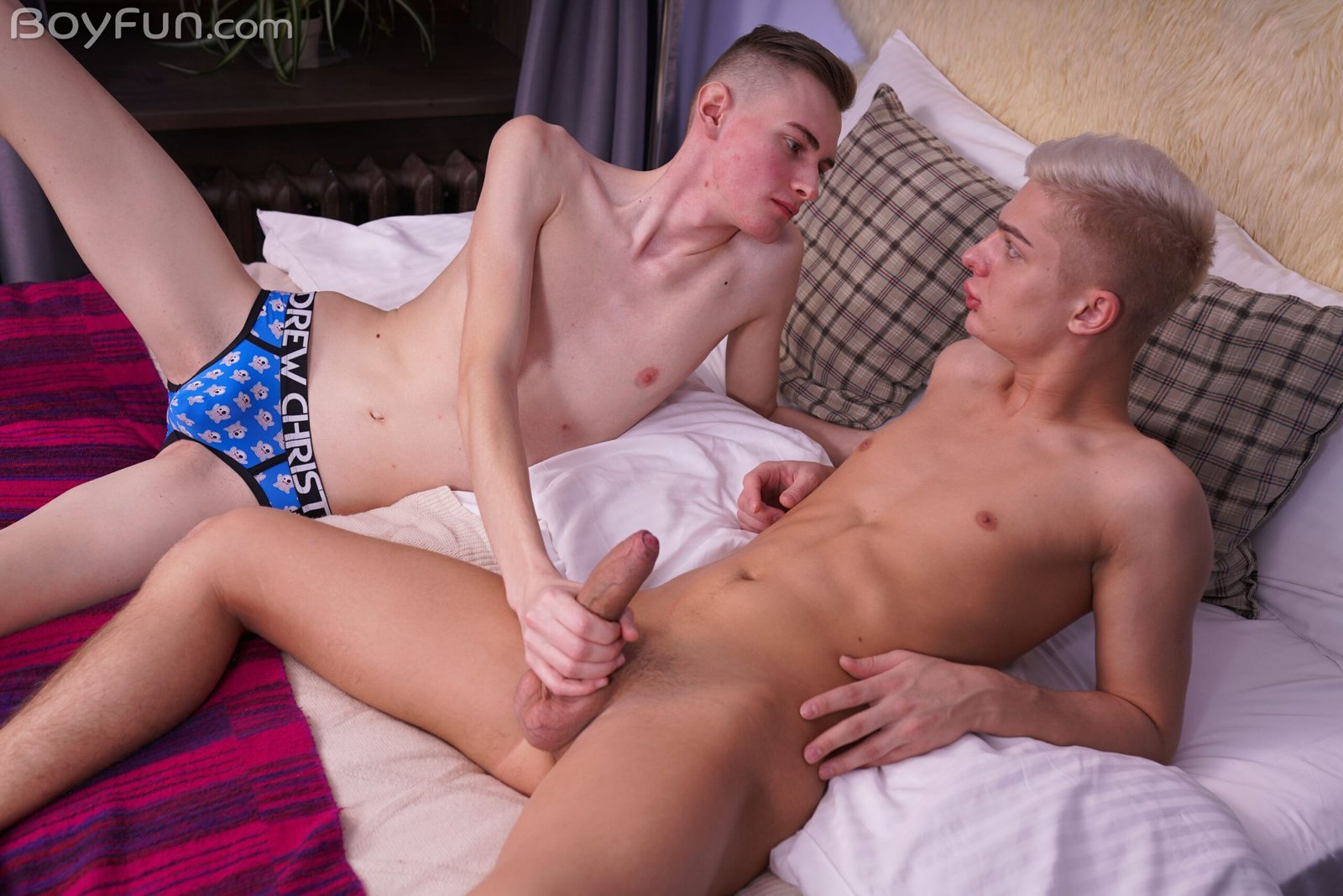 Slim boy Jaison Moon and blond twink Alex Blade are enjoying an innocent game of cards in the bedroom, but we all know it can't be both a BoyFun encounter and entirely innocent.
Perhaps not surprisingly when Jaison wins the round he has his friend slipping his shirt off, but that seems to be the end of their game and things are quickly serious. With lips meeting the two boys are undeniably distracted by the prospect of other games and in moments more flesh is revealed and hands are groping for penises.
Those penises are quickly swelling, soon to be freed from the confines of their pants.
With Alex's bulging briefs tugged down his long uncut cock is between Jaison's greedy lips and he's enjoying a slurping, but his own mouth is quickly demanding a taste of equally delicious cock.
These boys are quite similar in every way, from their twinky frames to their impressive uncut dicks, but their eagerness to fuck is the biggest commonality between them.
A mutual cock gobbling 69 has the boys desperate to bang and you can bet Jaison's hole is in need of it. The boy bends over and welcomes his friend inside, his smooth and pert little cheeks parted by the naked tanned inches of his bareback pal.
Alex fucks him from behind before getting the boy on his back for some deep pumping, leading to a humping from above and a near spooning to elicit the splashing loads of semen leaping from their urgent young staffs.
Surely this beats any boring card came as a way to spend an early evening.