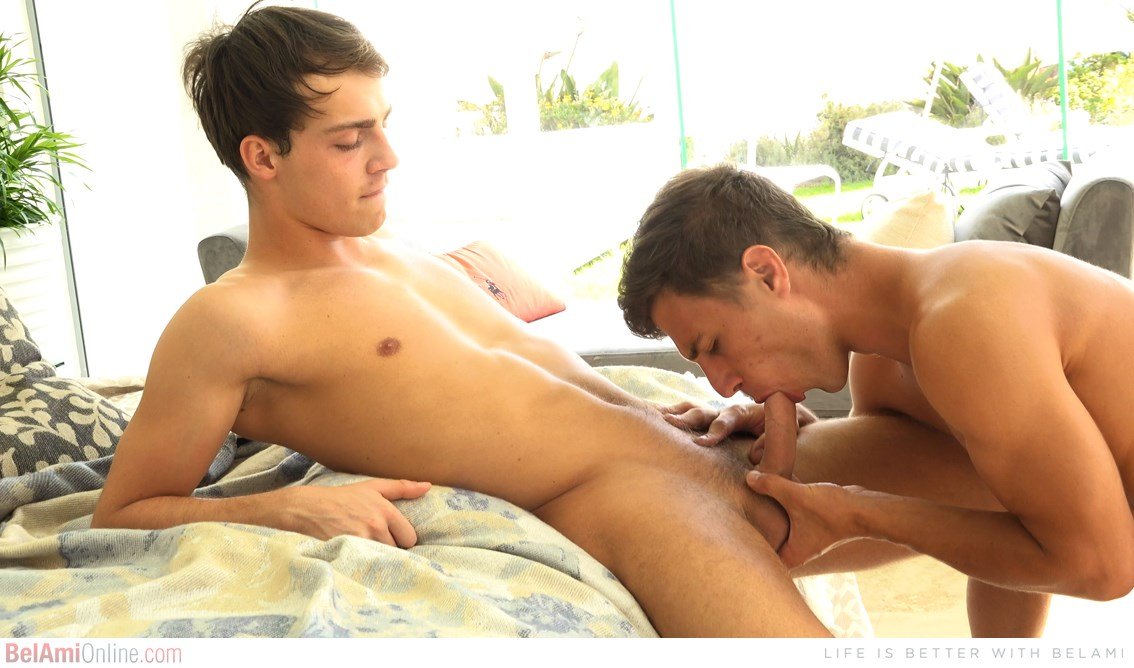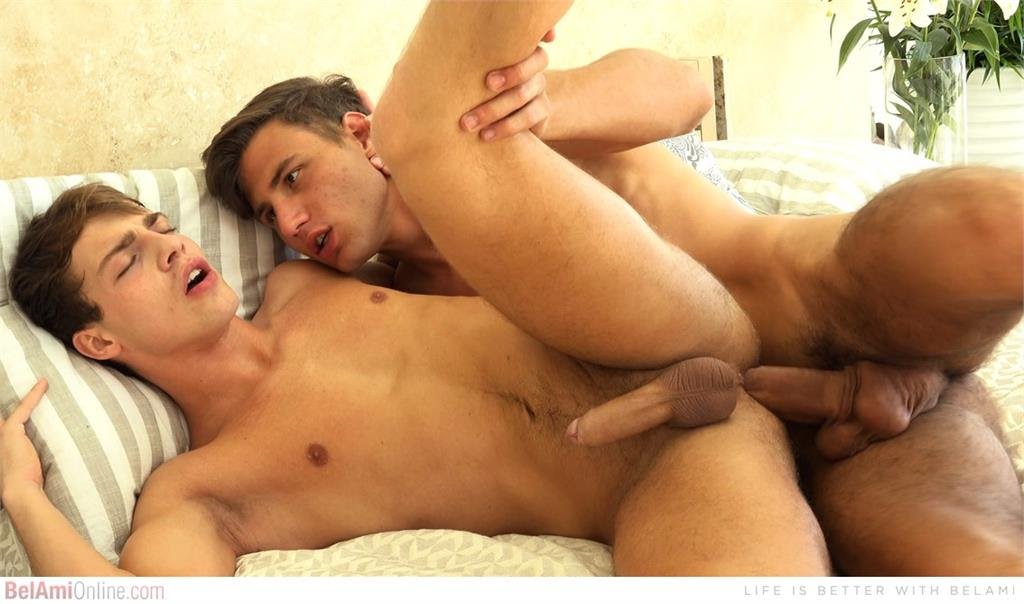 Rhys, our production manager, has scheduled Pip for a scene with 'the guy with the biggest dick', the only trouble is that he won't tell Pip who it is. Either Pip is not too bright, or he just wants to check out everyone's dick as does a cock inspection to see who has the biggest one. Obviously, it was going to be Peter and finally, we get the his bedroom where the action begins.
This is quite a sweating session, with both guys getting hot and wet. With any scene involving either Peter or Pip we know we will be treated to some excellent sex, but today they provide us with a bit of a surprise. Pip can't even wait to get a dick up his ass before he shoots his load in Peter's face! Maybe it's because he wants to release his load early so that he doesn't cum in the middle of getting fucked? we're not sure, but it is an impressive load and something a bit different.
When Peter finally gets to slide his massively thick cock home into Pip's ass, the look of ecstasy on both of the boy's faces is perfect. Pip is never happier than when he has a dick in his hole, and it seems that Peter is the perfect fit.