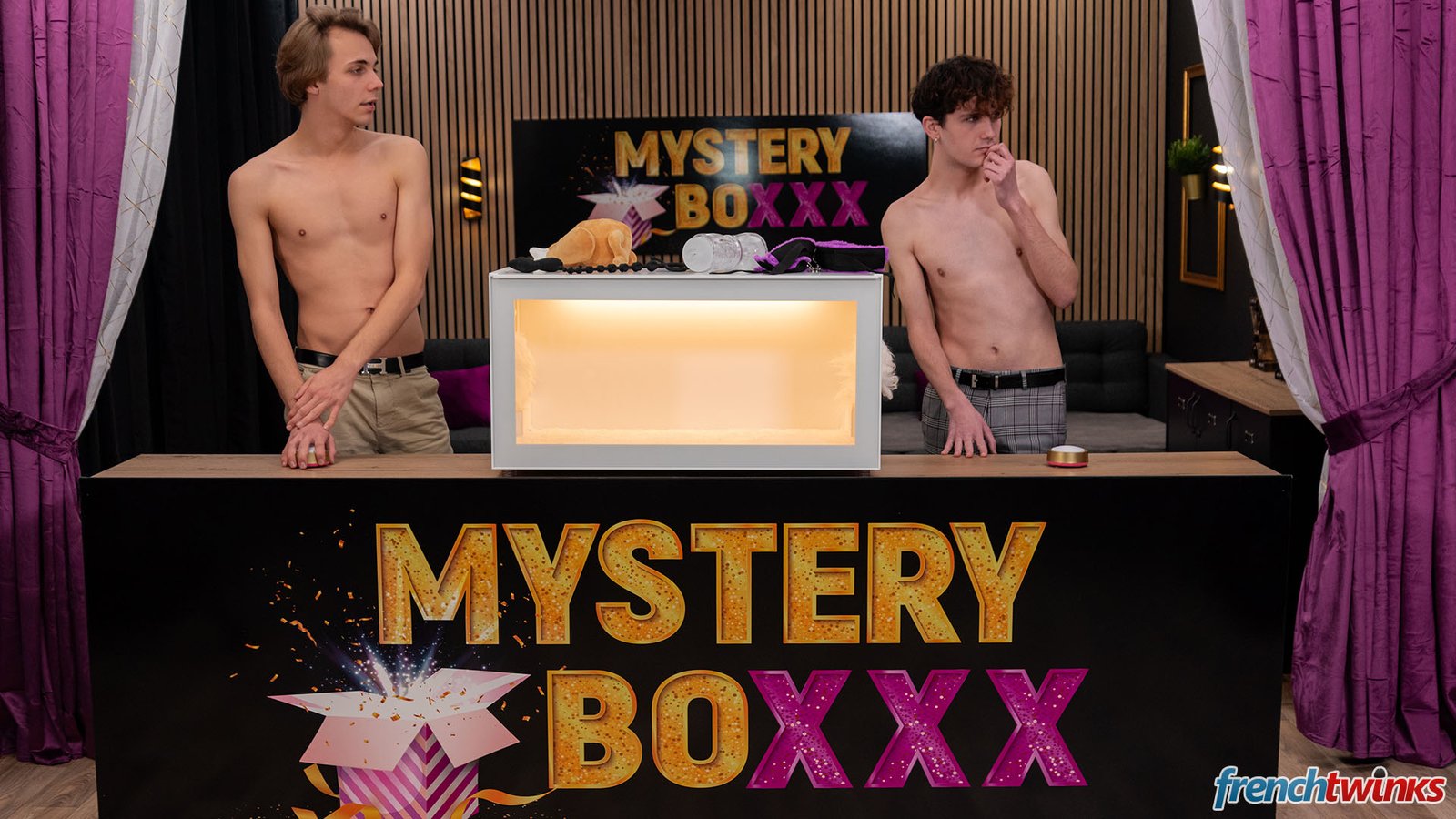 Hosted by a mischievous virtual fox, Mystery Boxxx is a zany game that blends discovery, surprises, laughter, suspense, culture, and sex!
Two contestants must first blindly guess which objects are hidden in the mystery box and eliminate the imposter object before battling it out in a quiz focused on sex and LGBT culture.
The victor not only earns glory, but also gets to choose two kinky accessories they wish to bring into the love room for experimentation with their opponent.
In this episode, it's Tom Leprince and Felix Lopez going head-to-head in Mystery Boxxx before embarking on a super-hot sex session. The two twinks jerk off, suck each other off and test a double masturbator which seems to have a great effect on them, as well as a remote-controlled anal plug before fucking intensely until each in turn cums.