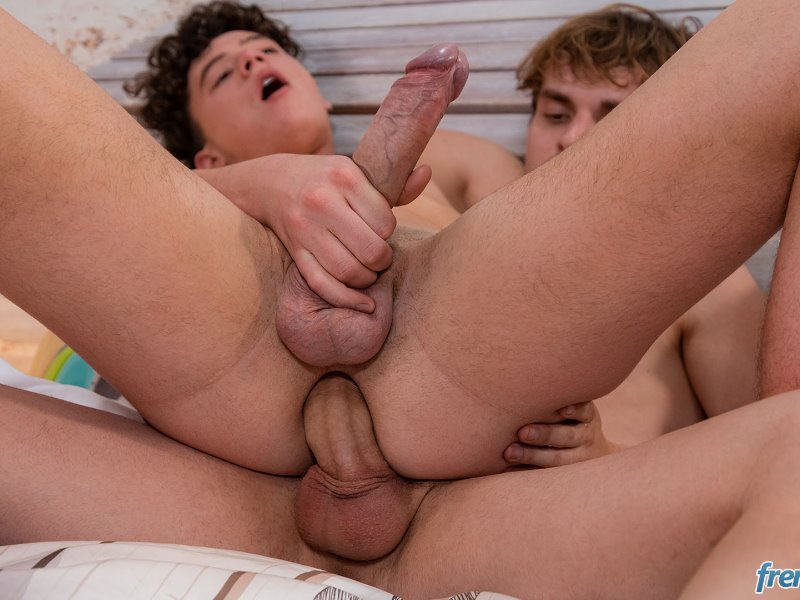 For his very first scene, Gabriel Petit, 18, is welcomed by Timeo Blondel, a confirmed actor from the studio who will take great pleasure in introducing the young beginner.
After kissing and jerking off each other, the two boys get hard and Gabriel starts sucking Timeo's big cock. The newbie pplies himself to the task and demonstrates to Timeo the full extent of his skills in oral sex. Timeo, excited at the highest point, does not take long to fuck Gabriel with incredible energy.
Gabriel withstands Timeo's powerful thrusts and asks for more. Timeo will then take the time to dilate and lubricate Gabriel's ass even more through a hot rimming and fingering session before fucking his young partner again until he cums powerfully. A few seconds later it's Timeo who explodes with pleasure and sprinkles Gabriel's open little hole with cum.