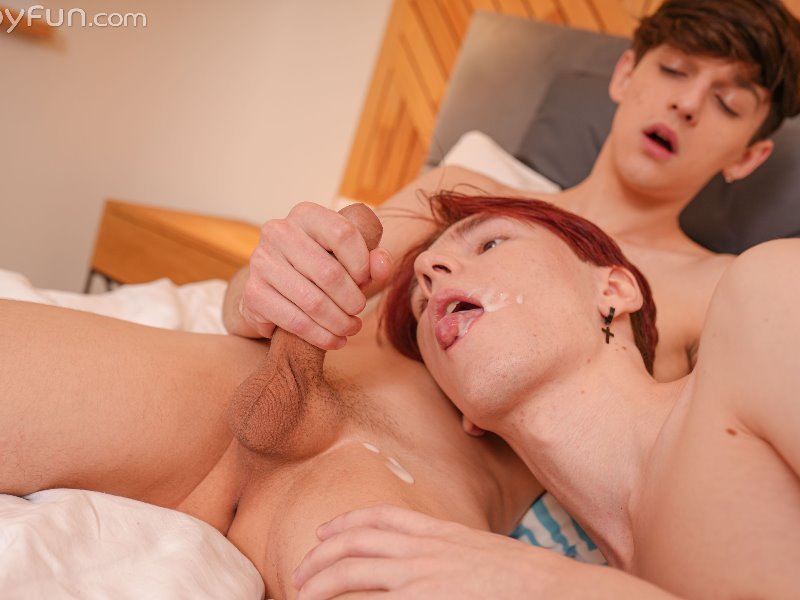 Smooth little BoyFun twink Tony Keit is hard at work in the kitchen, making a sexy and super healthy snack for his adorable pal Karol Gajda.
The boy really appreciates the kind gesture, especially the fact that it includes a little anal toy for the boys to enjoy together.
It's an interesting way for young Tony to get the message across, but it works and with a little loving kiss he soon has Karol's snug ass exposed and under his tongue.
Their tasty play session continues with Karol enjoying a slurp of his boyfriend's glistening uncut boner, but soon Karol's attention has shifted that perfectly hairless boyhole.
Watch as the smooth and slight young guys enjoy their toy together, leading to Tony slipping his throbbing uncut erection between his pal's cheeks in a bareback thrusting that's both sensual and super horny.
A great rhythmic ramming from behind progresses to a buggering on his back and Karol gushing his twinky sperm over his lean little body before Tony paints his cute face with his squirting release in a gooey and truly delicious finish.