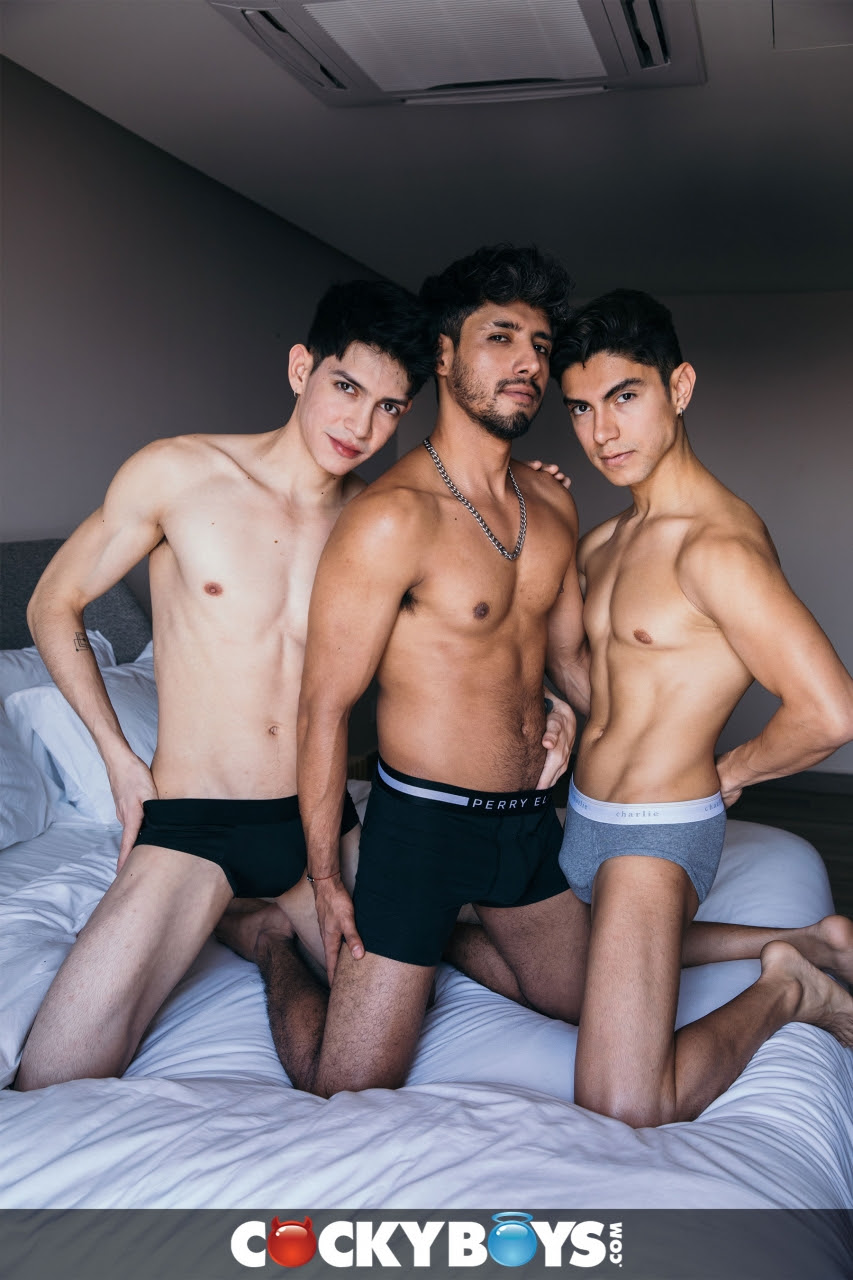 Our new series MADE IN MEXICO is much more than a "shot on location" vacation-type project. It was a journey of discovery, not just of the beautiful country of Mexico but of a handful of extraordinary young men living and thriving there. In this new series, we are excited to introduce you to a new group of Mexican and South American CockyBoys who are proud, open and sexually free — living life to the fullest and enjoying each day, one at a time. We know you'll enjoy meeting new faces and falling in love with them— just as we did.
Welcome to Mexico City and meet CockyBoys first-timers Abraham Shehell and Alfonso Osnaya, whose vibrancy, friendliness and passion reflect the place they call home. Abraham & Alfonso introduce themselves with joyful candor and then show through sensually hot sex that being friends with benefits can be just as hot as a first encounter.
The familiarity between Abraham & Alfonso enables them to push the right buttons from the moment they make out and Alfonso sucks Abraham. Abraham lies back and enjoys the ride but he also has pleasure to give as he eats out Alfonso's hole when they get into a 69. And when Abraham tops him, you'll see exactly why Alfonso says, "He just knows how to fuck me".
The guys fuck every which way– and each way is just how they love it. Abraham piledrives Alfonso, he pounds him from behind, and Alfonso rides him with uninhibited energy. They save it up for a wild finish as Abraham drills a HUGE load out of Alfonso, uses it as lube and plows it deep into his hole. And, when he pulls to shoot his load, Abraham breeds Alfonso again! Total satisfaction!