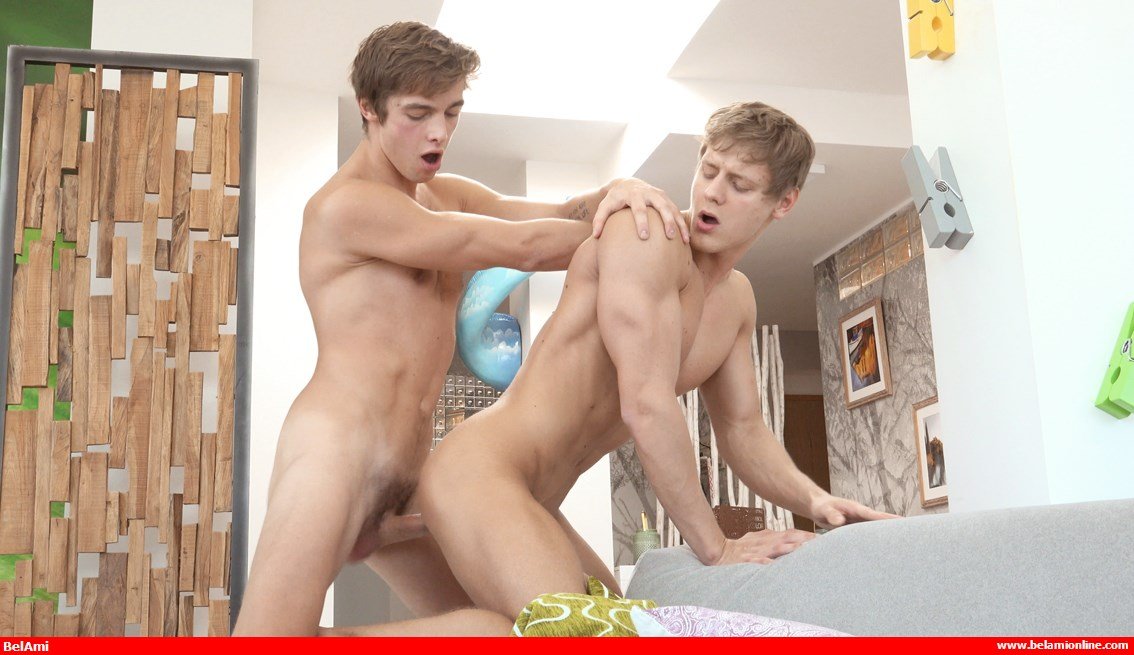 Scenes like today's update sometimes leave us wondering if it is possible to have an overdose of dick.  Luckily it doesn't seem so and our pairing of Helmut and Eluan goes off without any hitches or hassles. 
We start with a very typical domestic arrangement…  someone cleaning up for Helmut, but things quickly heat up and they wind up humping and grinding in bed.
Both guys are versatile performers and enjoy giving as much as they do taking, so we decided to make this a flip-flip encounter.  Helmut is the first up to try his dick out for size inside Eluan, and, finding it a perfect fit, pummels his buddy's smooth ass until they both end up covered in cum.