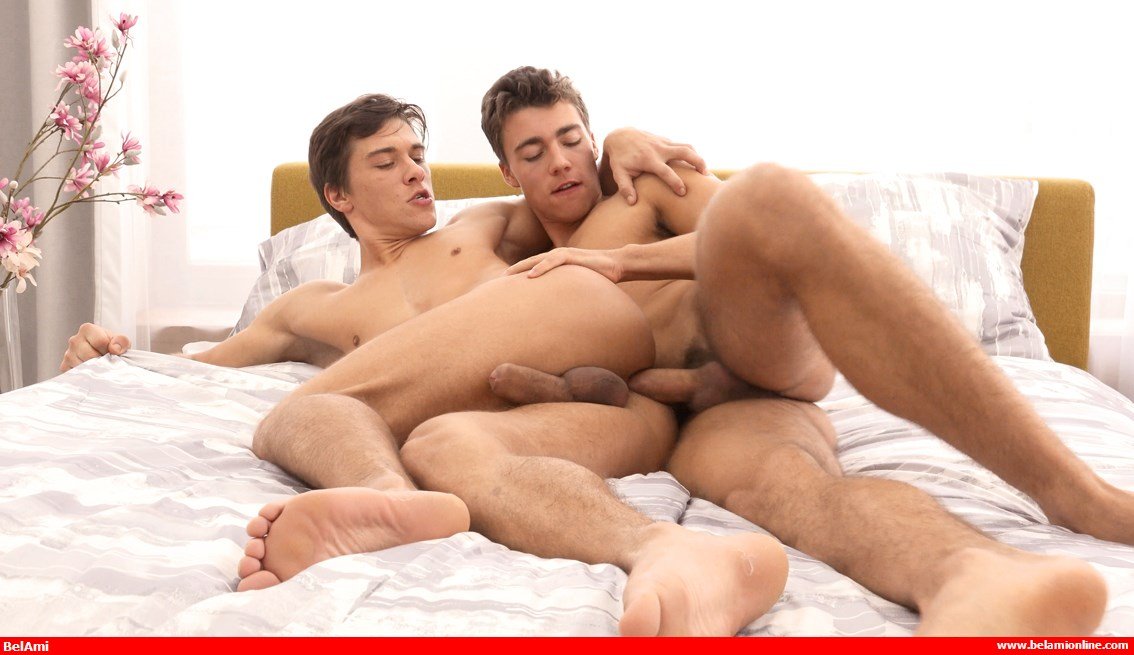 Through the "revolving door of love" you will find Enrique Vera's apartment. Today we find him saying goodbye to last night's lover, Christian while on the phone setting up his next date and at the same time opening the door to this morning's date' Bruce Querelle.
If it all sounds a little confusing don't worry too much and rejoice in the fact that we usually have a cameraman there to catch all of the action for you.


Today we have part one of this special with Bruce fucking Enrique, but both of our handsome stars will be back later in the week to revisit the encounter with roles reversed.
We can always rely on both of these guys to hand in their best performances every time, and with Enrique being one of the guys who appreciated a good fucking more than most we are sure that you will enjoy this scene. Of course, it would also not be Christmas without extra-large servings of cum and both guys are more than happy to deliver.