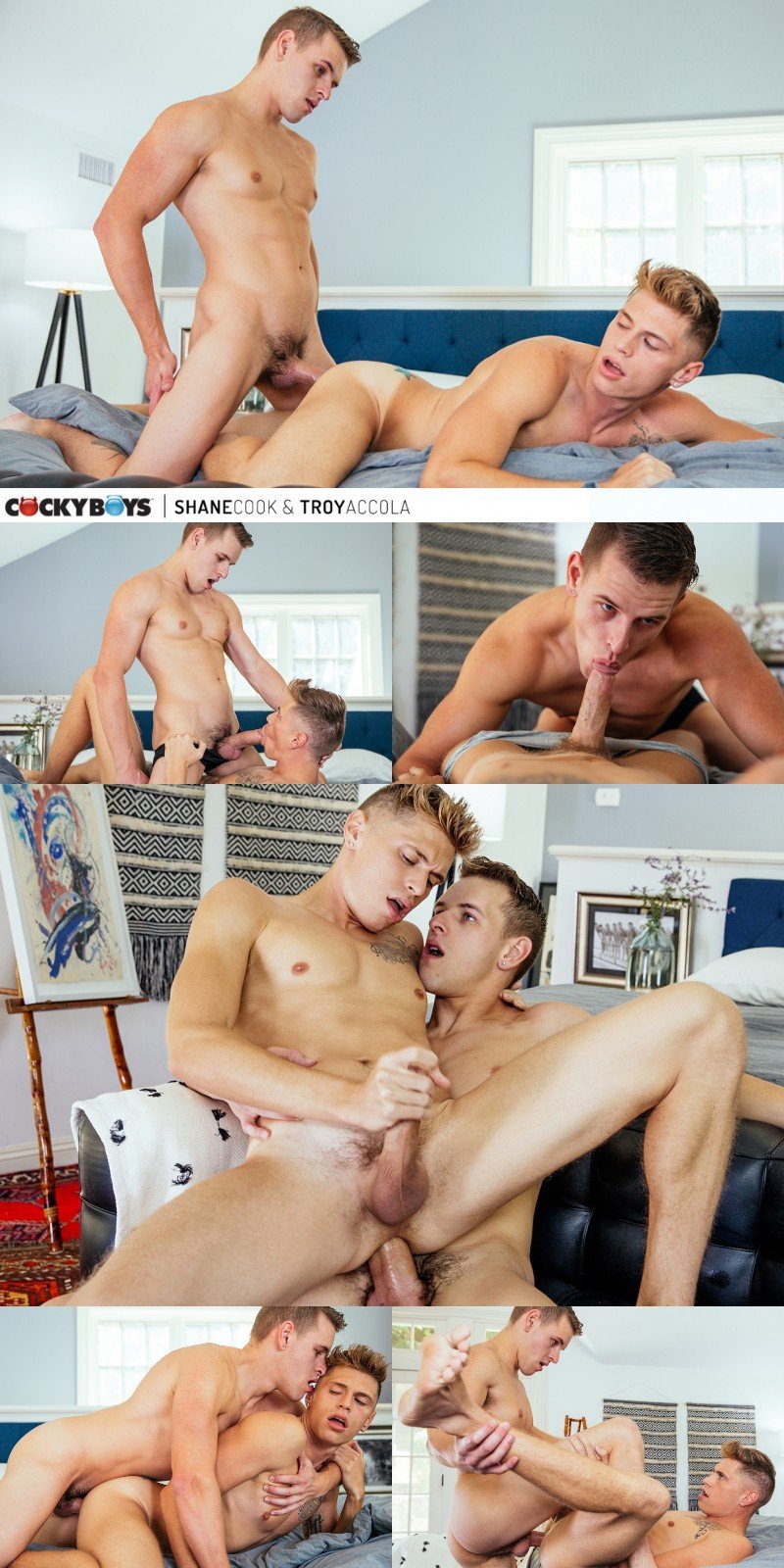 Gaydemon blog took place in the gay porn net ince a while. And it's a very awesome fantasy collection of guys.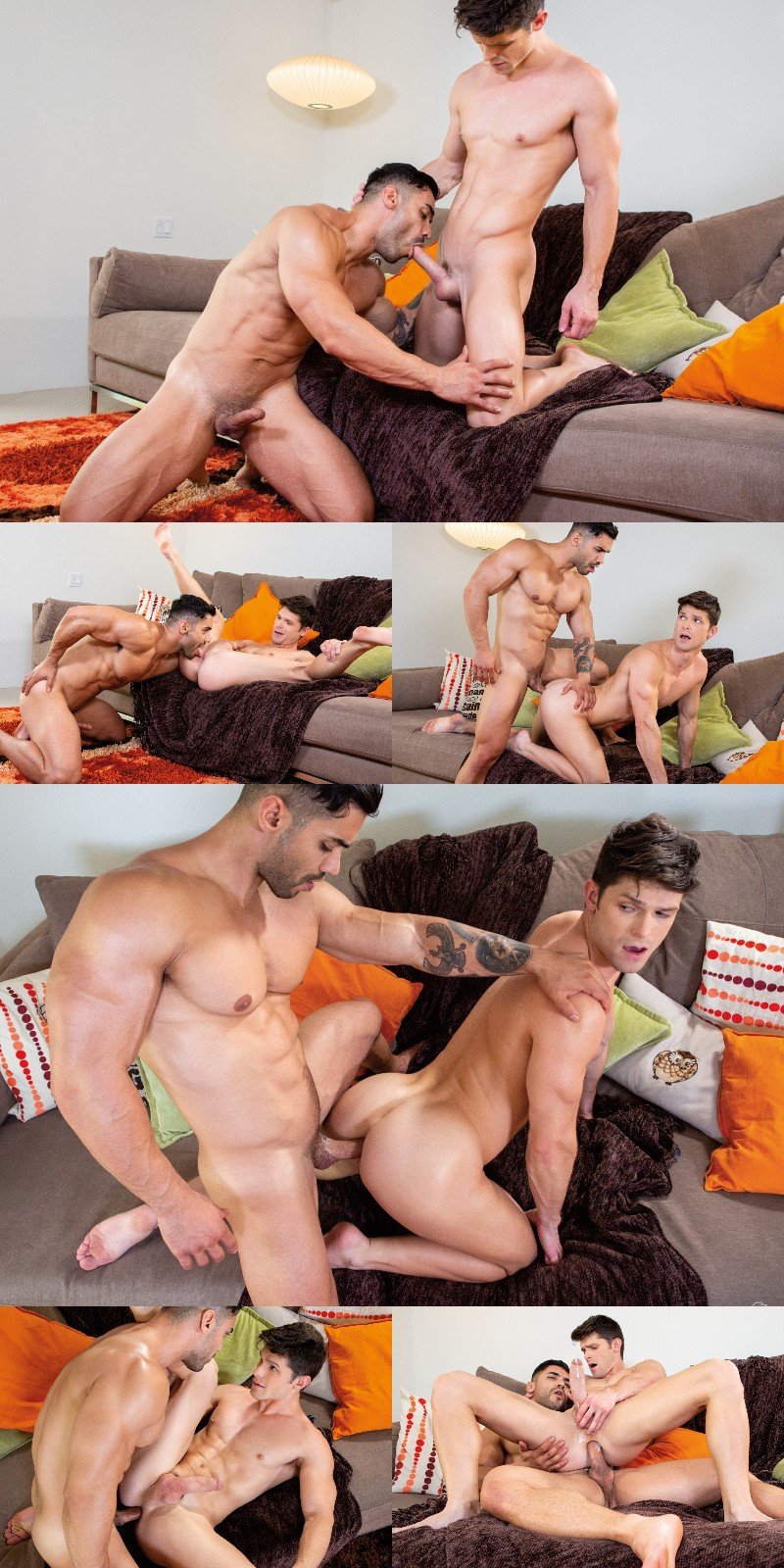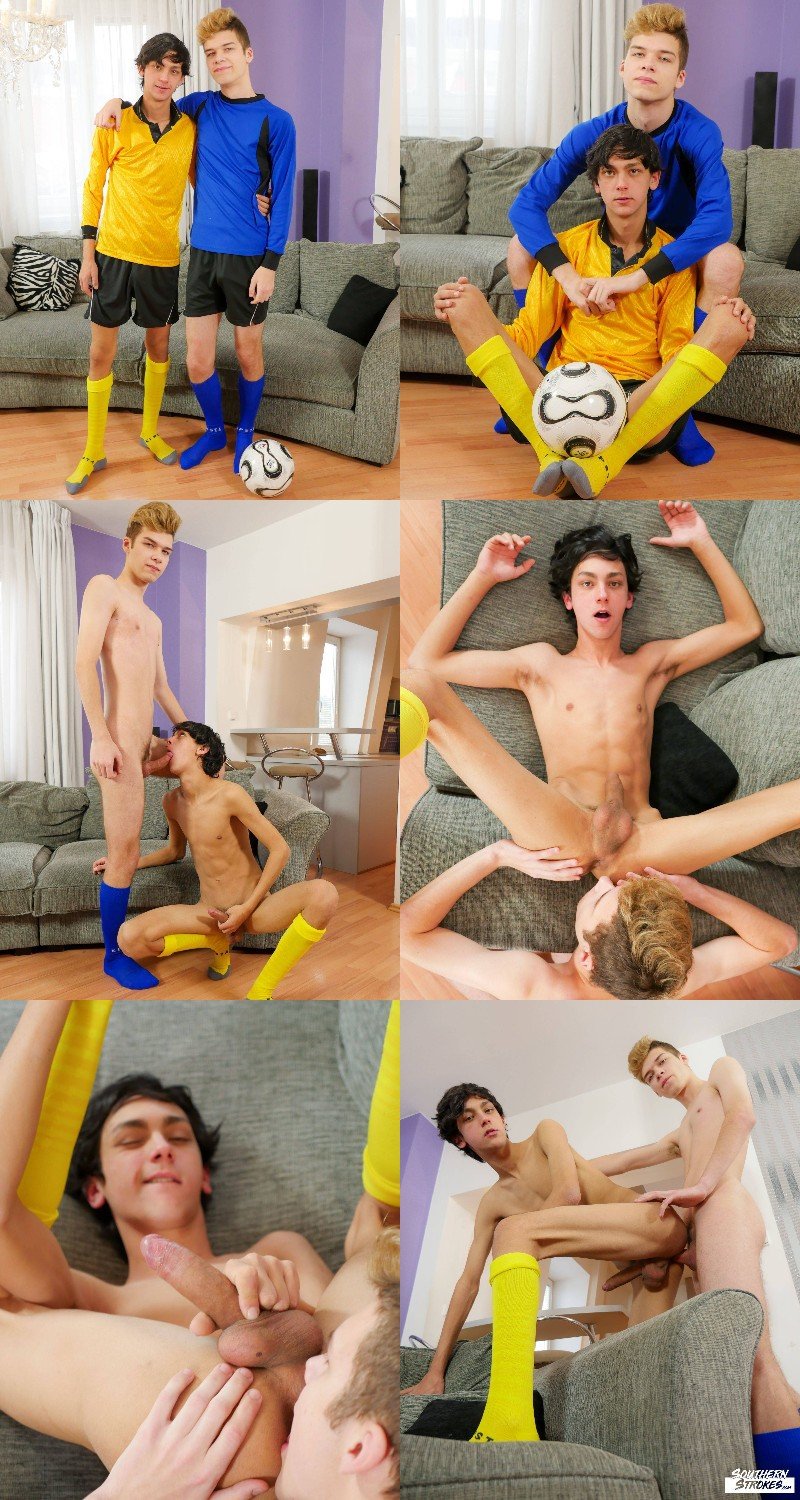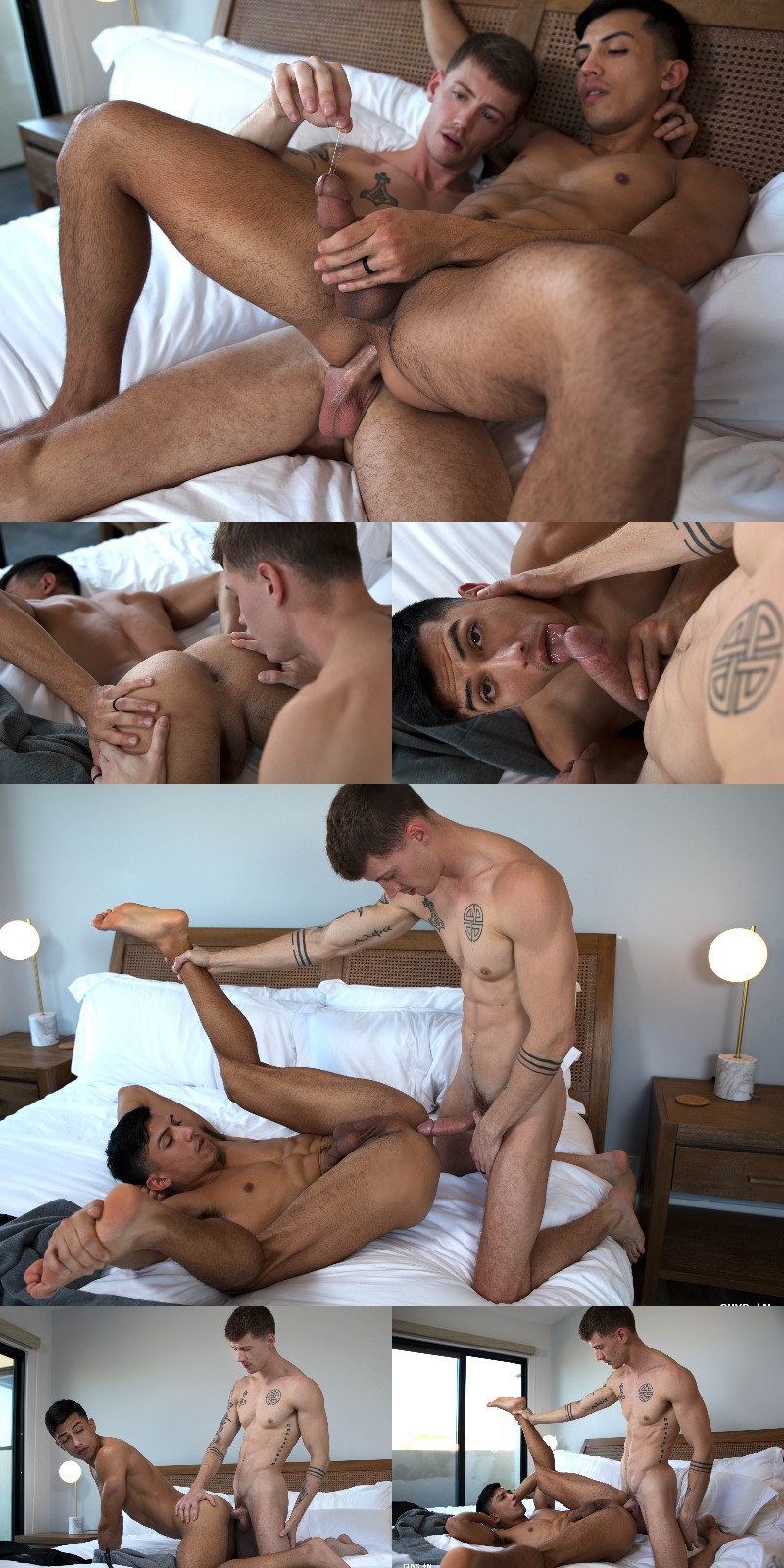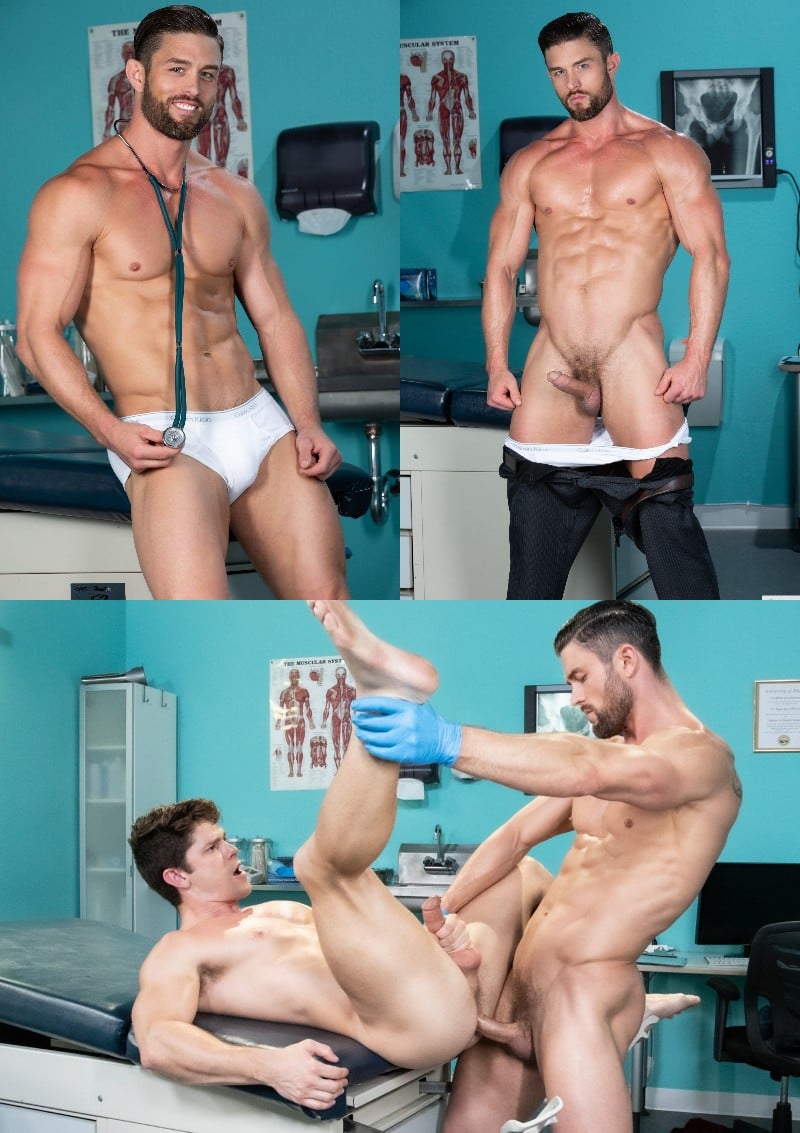 Cory Kane finally gets the fantasy fuck he's been wanting for over three years. When Kane joined Cocky Boys in August 2016 he wanted to bottom for Gabriel Clark. But the sexy hunk retired from Pornland before Cory could get the director to cast them together.
It's been three long years, a little longer actually. When Gabriel Clark finally returned to porn filming and Cocky Boys this summer, Cory Kane started bugging director Jake Jaxson to make his dream fuck come true.

Handsome pool boy David Sky catches the attention of one of the boys staying at the villa in the third episode of Spanish Adventures. Jacob Dolce motions for David to join him on the balcony. David is Spanish and Jacob is Czech, so they don't share a common language, but they figure out what the other wants.
Jacob wants David's 8.5-inch uncut cock plunging his tight hole, and David's only too happy to oblige him, but not before sucking Jacob's downward curved dick and stroking their cocks together in his fist.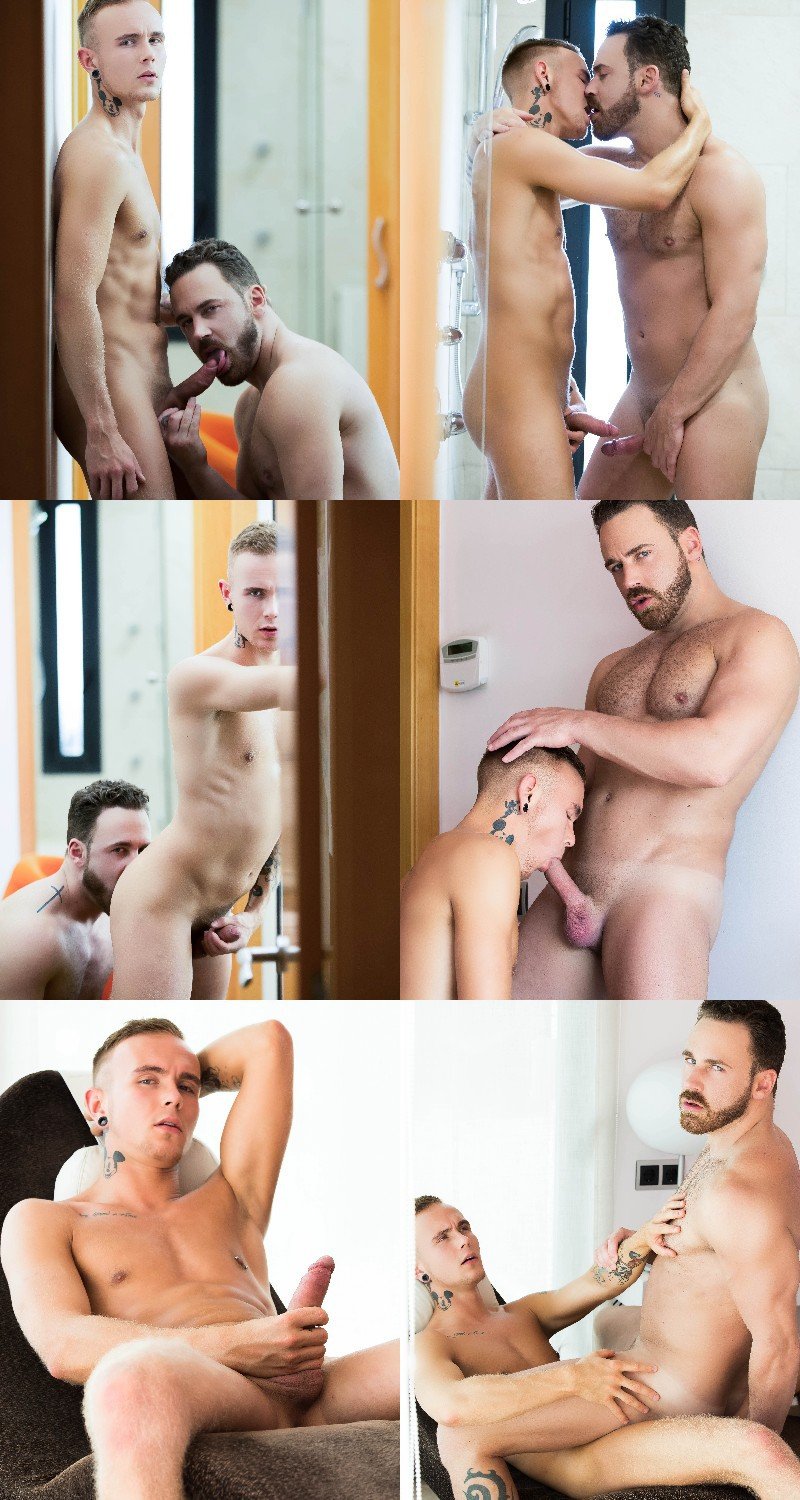 21-year-old Dutch boy Scott Miller wants to be a porn star. Montreal-based porn site Masqulin asked Logan Moore to do a screen test with Miller to see if he has what it takes. And Moore would know, he's filmed hundreds of scenes.
The pair blow each other in a hallway, and Moore gives us the thumbs up when Miller goes down on him. They fuck one another in the hallway and bedroom, then finally they head into the shower. Scott cums on Logan's chest and Logan unloads on Scott's face, them Logan licks it off and they share some cum kisses. And Moore promises we'll be seeing more of Scott.

Do you remember the Foxx boys? They're the real-life lovers who fucked together in their Next Door Casting video. Dante is the fair-haired one and sports tattoos on his chest and Romeo is the dark-haired lad, and so far Dante has done all the topping.
This week, Justin Matthews joins them in Frat Secrets. The guys are playing a round of beer pong, but Justin decides to make things interesting. He's horny, so he tells the pair of new pledges that if they beat him, he'll fuck them. Wait a minute, shouldn't that be the other way around?

When Salvador Mendoza woke up the morning he filmed this video, he had no idea he was going to get one of the best blowjobs of his life. But if the handsome Colombian hunk did his homework and watched a couple of David Chacon's Fuckermate videos, then he'd know the Honduran bottom is the deep-throat king — he doesn't stop burying a dick down his throat until his nose is pressed into the man's pubes.
Chacon has downed Andy Onassis' eight inches, he gulped Alejandro Torres' eight and a half inches, and he even swallowed Carlos Leao's nine and a half inches. The boy can seemingly make any size dick disappear down his throat, including Mendoza's. But the top hunk has a couple of tricks up his sleeve.

If I could hop into bed with any Helix Studios models, Ashtin Bates would be my pick. He's a good-looking bad boy with tattoos up and down his arms, he's versatile, and he loves eating cum. But the Porn Fairy Godmother isn't granting wishes today, so I'll have to park my fantasy.
On the other hand, Tristan Adler is getting his wish. He's the latest lucky bottom to get his ass stuffed with Ashtin's stiff dick. The standout moment for me is watching Bates thrusting into Tristan hands free in a doggy style position, then he reaches across and grabs a fist full of Adler's hair and drills him even harder.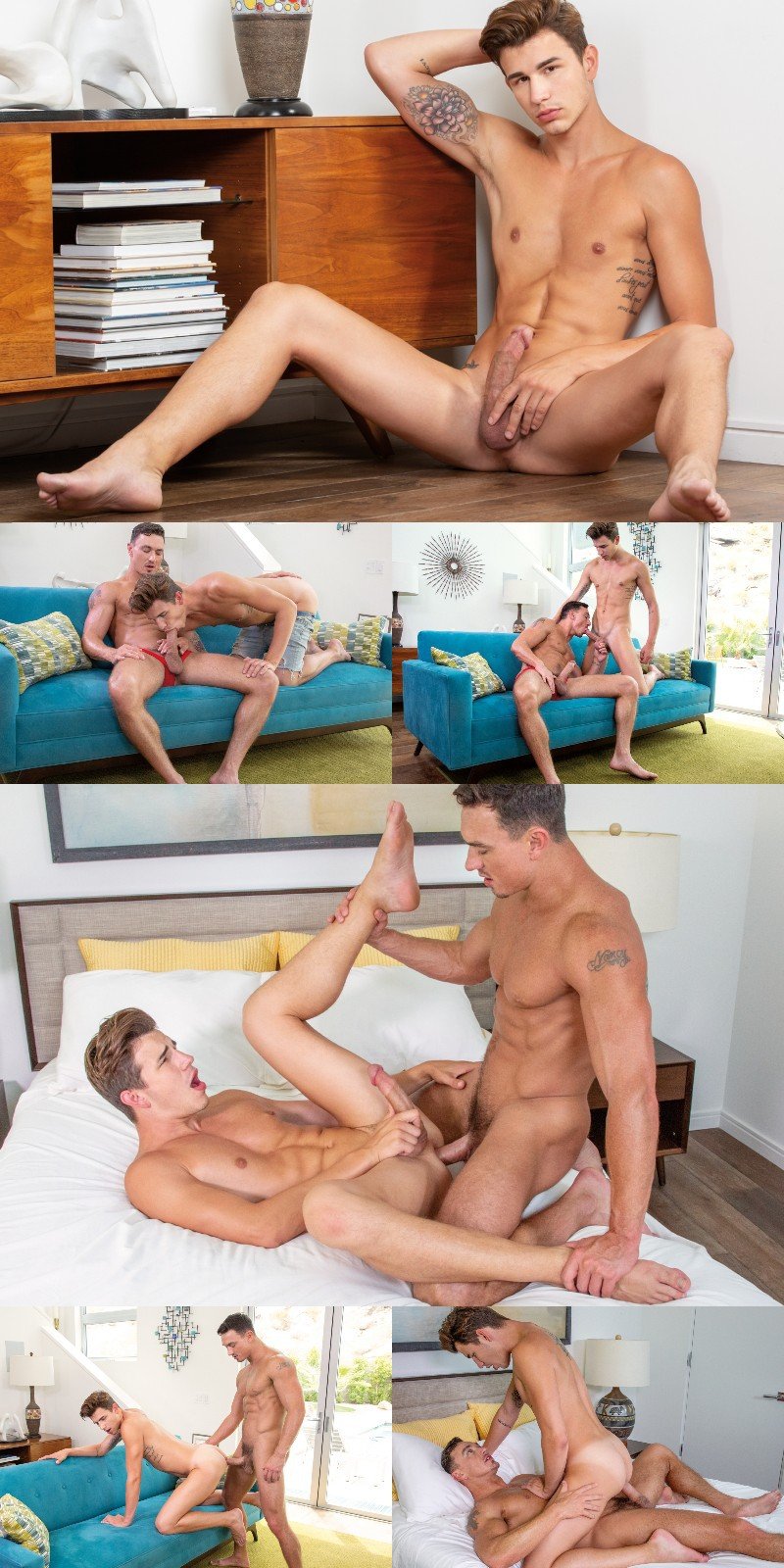 I'm not surprised to see Küper at Falcon Studios. This beautiful guy got his start at Guys in Sweatpants as Küper Ryan, then moved over to Cocky Boys for a couple of scenes, and now he's landed himself some work with one of the oldest and most famous gay porn studios. Not bad for a guy who hasn't even been in Pornland for a new.
Küper plays a pool boy in Falcon's new Afternoon Affairs, and he's working at Cade Maddox's house. The handsome hunk notices the sexy pool boy and heads outside to sit in a lounge chair and take a closer look. Cade rubs his bulge through his Speedo and when his cock starts stiffening, Küper is all eyes. Cade signals for the pool boy to follow him inside.
In Love Wins, Julian Bell and Theo Brady are playing young lovers. But things haven't been easy for the pair, especially since Theo won't come out to his parents. Julian doesn't want to live a lie, so as much as it hurts him to do so, he breaks up with Theo.
After a while, Theo reconnects with Julian trying to win him back, but this time things are different. He's got some news that he thinks will have Julian changing his mind. Make up sex is so fucking hot, and sometimes you even end up with cum in your hair!
Bring Me a Boy is a brand new site that just opened with 28 hot scenes. The site brings together horny men and young lads for some horny daddy-boy sucking and fucking. With names likes Banged by His Foster Dad, Community Service Cock, The Boss' Kid, Fresh Out of Juvie, My Star Wrestler, and Seducing the Married Neighbor, these scenes offer us all kinds of horny scenarios with older man banging young butt.

This scene really grabbed a hold of my balls and wouldn't let go. Seeing Andrei Karenin standing over Derek Caravaggio as the newcomer gulped his cock is a horny sight. Nothing like worshipping a gorgeous muscle stud.
But the standout moment for me has Derek on all fours on the bed, ass up in the air and head pressed into the mattress; Andrei is feasting on his hole, then he slides his stiff cock inside Derek's ass and begins a hot pumping session.

The same week that Shane Cook debuts in his first Cocky Boys video, Helix Studios releases a new scene with the blond muscle hunk. In Dicking to Remember, Shane Cook and Jacob Jansen are playing lovers and Shane is about to head off to the airport after an incredible weekend together. But before he goes, Shane gives his boyfriend an ass smashing he won't soon forget. 

Last week, Garrett Kinsley jacked his cock in his first video at 8TeenBoy. And now in Skipping Class, we're going to get to see whether he's got what it takes to become the next big thing in twink porn.
Garrett Kinsley and Cody Wilson are waking up for a sleepover and Garrett says that he's got to get to class. "Can't you miss one class?" Cody asks. Garrett hems and haws until his buddy kneels and swallows his cock. Cody's mouth makes any thought of going to school slip out of his mind. All he can think about is his buddy riding his dick.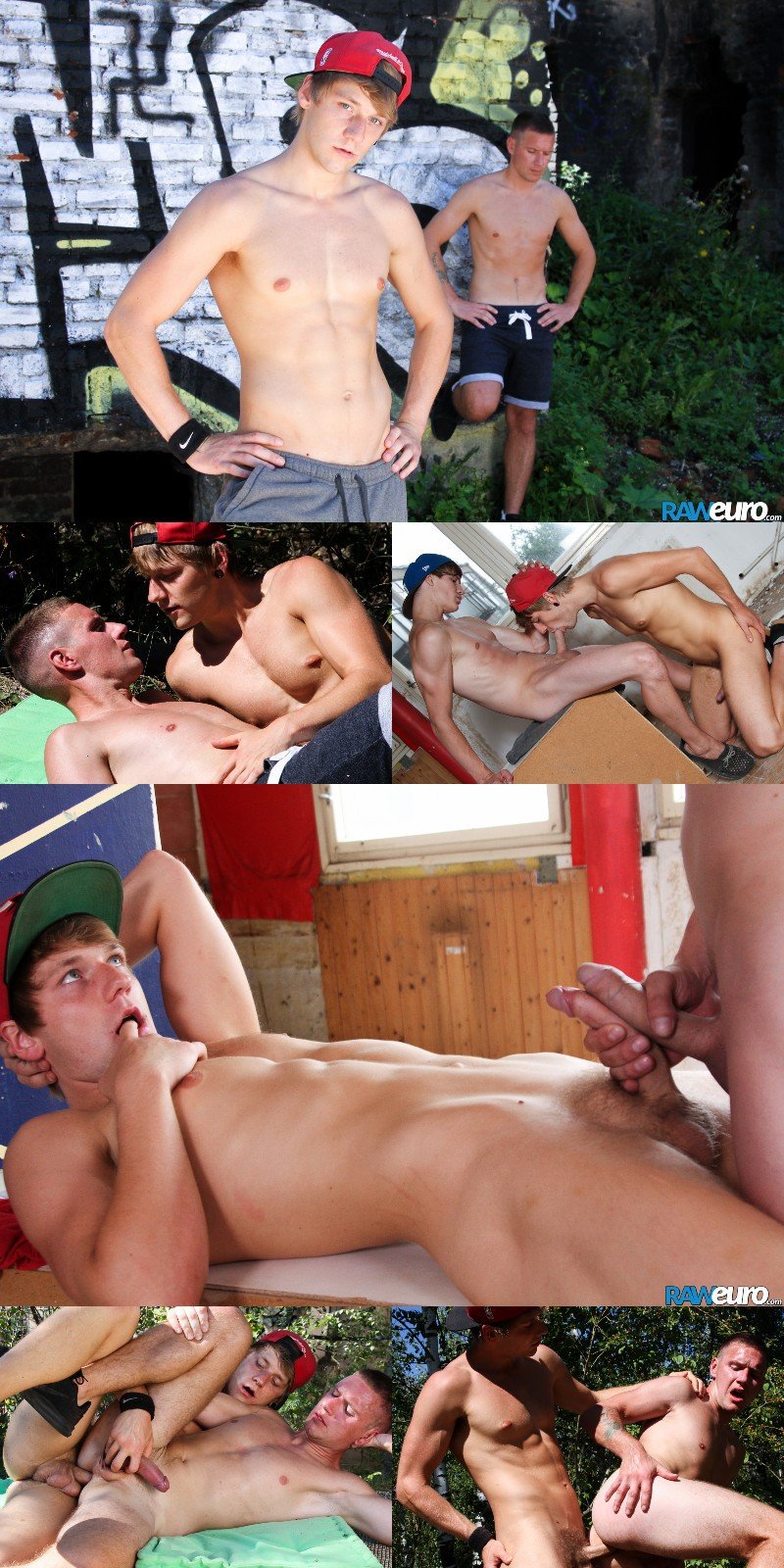 Jayden Harwey is on his way home when he gets cruised by Rick Palmer. The pair find a secluded place to suck dick, and it didn't take long before they blew their loads. But in spite of emptying his nuts, Jayden was still horny.
Jayden's luck was strong today and he found Collin Duarte jacking off outdoors. And it didn't take much to convince the horny bottom to bend over and get fucked outside.

Maxxie Rivers invites his friend Jake Olsen to go for a hike in the Spanish countryside. Maxxie is horny and wants to find a secluded spot where he can suck Jake's cock. And they don't get far on their afternoon walk before Maxxie plants a kiss on Jake. They head down a quiet trail and are soon stripping naked and fucking on a blanket.
This is the second episode of Boyfun's eight-part movie called Spanish Adventures. And right now they have a discounted offer that will save your 37%.

A performer hasn't truly joined the MEN.com family until he's been fucked by Diego Sans. ex-Helix twink Angel Rivera filmed his first scene for the studio with Colby Tucker at the beginning of October. He's back today in the second episode of Hate Fuck and he's bottoming for Sans.

One of Jeff Mirren's favorite places to have sex is in the park, but Jon Kael isn't that adventurous. He insists they head back to his apartment. Jeff knows that the only way he's going to get his dick into Jon's tight ass is to follow him. Jon rewards him with some deep-throat head before offering up his round bum.
Inside are two more Bel Ami studs lounging around, having fun, and making love. See Jeroen Mondrian and Niko Vangelis pleasuring each other.